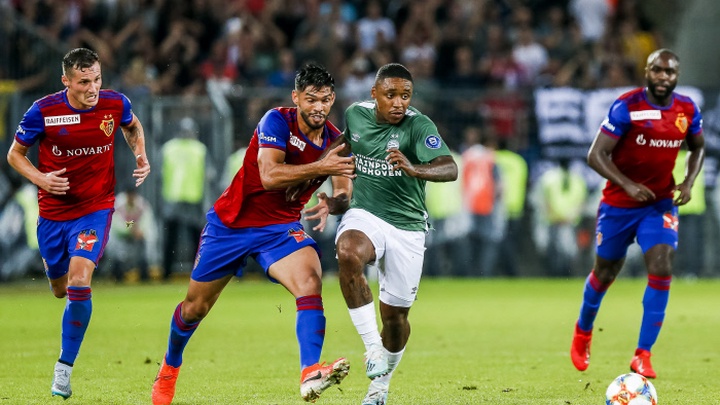 There is a suspicion that in Nicosia, the results of the draw were perceived at least ambiguously: APOEL may have already tired of flying to distant Kazakhstan – especially against Astana on the artificial turf of the capital's Astana Arena, the Cypriots did not get much, either in the group stage or in the playoffs. But now APOEL has an opponent, if not simpler, then at least much less experienced – for "Kaisar" this is the debut match in European competitions. And then, not at their own stadium (why the Truba arena in Kyzylorda does not meet the requirements of UEFA is another question, although perhaps no less topical). Although, in a pandemic, without the support of fans, this factor can be leveled. But the fact that in the end "Kaisar" had to get from Almaty to Shymkent, after an energy-consuming match with "Kairat" (in addition, it was also lost in the last seconds) – may affect the team's condition at the end of regular time.
Although APOEL also had some problems at the start of the season – first, the team was updated: a dozen and a half players left (including veteran Dutch Keeper Boy Waterman or Midfielders Makris and Aloneftis, for example) - seventeen newcomers came (including the return of Gaias Zahid from loan to Panathinaikos). Accordingly, the Greek specialist Marinos Uzunidis is still building a new team. It turns out not that very successfully – in the first qualifying round of the Europa League, the Cypriots only in overtime pressed the modest Kosovar " Gilani "(goal+assist on the account of Diemersi Ndognal, the texture resembles Shymkent Badibanga). And in the national championship, after three rounds, APOEL has a home draw with Karmiotissa (twice led the score, but finished 2-2), a crushing 0: 3 from AEK from Larnaca and a minimal, even slightly forced victory over AEL from Limassol. Interestingly, AEK beat APOEL using the 4-1-4-1 module that Kaisar usually practices. And with AEL already Marinos Uzunidis put up 4-1-4-1, even though he played in a rather experimental line-up, Ben-Saar did not score a penalty, and the only goal in the match was scored by AEL's Balkan prop Slobodan Medojevic.
Perhaps the most positive news for stoycho Mladenov and all the fans from Kyzylorda is that Askhat Tagybergen seems to have recovered from the damage to the back of his thigh and was engaged in pre-game training with everyone. This is also good because it will allow you to return Stanisavljevic to the right flank (although Alex worked well in the place of centerhav), but on the left there may be both Fedin and Rejinaldo, who also played very well with Tobol and came on as a substitute with Kairat. But in principle, stoycho Mladenov is unlikely to experiment in such a match and against such an opponent. Moreover, there is no limit on foreign players in the Europa League.
rate news: